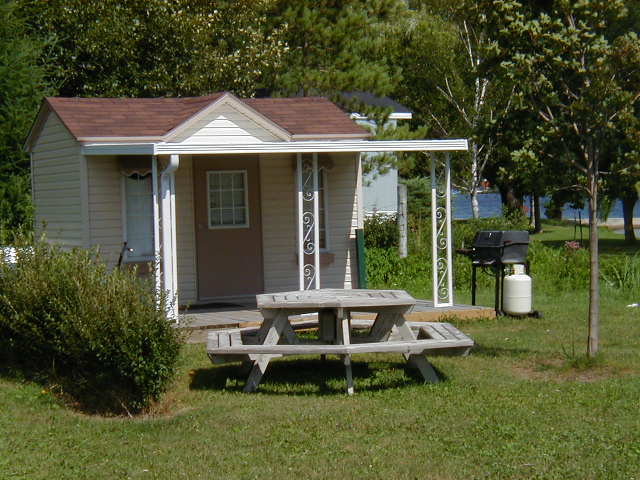 SEASON:  APRIL 24th TO OCTOBER 14th

                                                                        DAILY         WEEKLY      

May/June/Sept/Oct                                         $50.00            $245.00 (Limit 3 Persons - 2 Adults/1 Child - 12 Years and Under)

July/August                                                      $60.00            $285.00

(Limit 3 Persons - 2 Adults/1 Child - 12 Years and Under)

Check-out Time:   11 am                          Check-in Time:       1 pm

A tent can be set up adjacent to the cabin for additional family members.    (An additional fee of $10 per person/per night will apply.)

Visitors cannot stay overnight and must pay a visitor fee on arrival.  Visitors must also sign in on the office sign-up sheet.

Linen, cooking utensils, dinnerware etc. not included.

Inclusive with cabin rentals:  BBQ, Deck, Fire Ring, Picnic Table, Microwave, Coffee Maker, Bar Size Fridge.

Late Arrival Fee:  $10 late arrival fee for arrivals after 9 pm.

No pets allowed.  Your stay will be terminated if pets are found inside the cabin.

No smoking allowed in the cabin.

Note:  There are no toilet facilities in the cabin....a portable toilet is nearby.   Full washroom and shower facilities are available at the office and recreation hall.

Applicable taxes apply.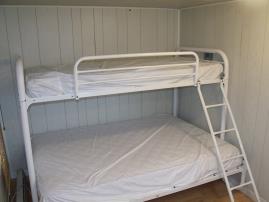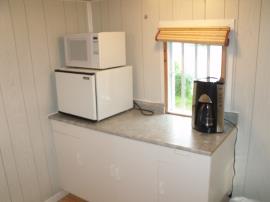 In addition to overnight camping sites, Dreamland Resort can provide accommodation in a camping cabin.

We are open until November 1st this year.

Rates for 2020 are posted below.